Meet the faculty for our psychedelic therapy training program.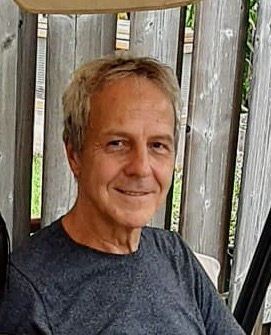 Bradley Foster MA
Bradley Foster has a background in history and education and worked as a psychotherapist and a coach for 15 years with a practice focused on leadership, and creativity. He trained at the Gestalt Institute in Toronto and has a BA from McGill and a Masters degree from the University of Toronto. He is the founder of the Toronto Psychedelic Society and organized conferences, webinars, and meetings for the psychedelic community. He has personally overseen the treatment of several hundred clients and trained many excellent therapists.
With his then partner Melania Lumezanu, they co-created many effective treatment protocols. Mela and Bradley trained therapists in their clinic in Toronto and created the Chiron Academy in 2020 to bring this work to others. Mela and Bradley parted ways professionally in 2021. The result for Bradley was Phoenix, which embodies and exemplifies Bradley's philosophy of training and collaboration with others. For those of you interested in Mela's offerings, please see CHIRON ACADEMY for her offerings.
Bradley believes psychedelic therapy can heal our deepest wounds when done with gentleness, safety, awareness, and intention. His grounded spirituality, rooted in the here and now, holds space for what ever appears during treatment. His goal is to share his knowledge and learning with others so we can all develop our own style and practice. He also encourages a healthy exchange of information and has created channels and networks of Chiron and Phoenix graduates to support and connect them.
Bradley is committed to diversity; with the support of the NIKEAN Foundation that offers scholarships to therapists in underserved communities, he is bringing healing to all communities. He stresses integration as the most important part of treatment to continue the healing process.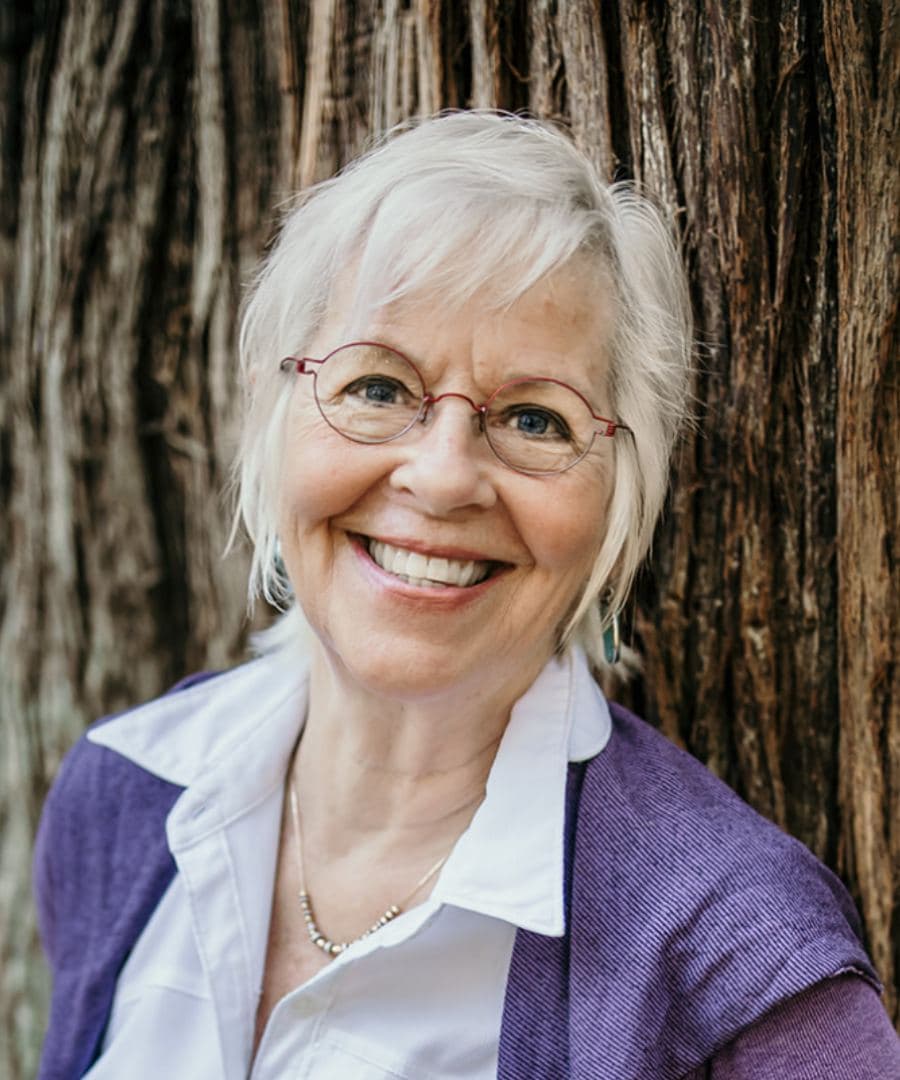 Linda Nicholls
Linda Nicholls is an elder, serving as a guide in transformational circle work for more than thirty-five years in North America and internationally.  She has worked intimately with people of all ages and cultures leading energetically engaging and relational programs that focus on body, breath and energy training; conscious breathwork; psychedelic and other peak experience integration; shadow exploration; communication skills; sexuality; grieving; defining boundaries; conscious alternatives to depression; reviewing and renewing relationships; guiding teens and youth into their adulthood, and more. 
Linda is an unabashed student of life who enjoys exploring the vast variety of the wild and wonderful ways of being human.  She wholeheartedly believes that the therapeutic use of psychedelics is a precious resource for individuals and humanity to undergo the deep cultural therapy so urgently needed.    See CULTURAL THERAPY AND THE DREAM OF THE EARTH by Bill Plotkin
Her initial interest in psychedelics was stimulated by the devastating loss of her beloved son Jeff who died of a drug overdose when he was thirty-one.  She wondered what was so compelling and then fatally addictive about going into non-ordinary states of consciousness.  What longing was so excruciatingly deep that he suffered and then died in his quest?   Linda's sense is that Jeff, as well as myriads of others, was seeking to fulfill a profound spiritual longing that ordinary consciousness could not satisfy.  She regrets that at the time of his death, almost 25 years ago, she didn't know about the legitimate, phenomenally successful use of psychedelic substances for healing addiction and many of the psychological, emotional and spiritual traumas that we humans suffer with.   Linda believes that Jeff could be alive today if he had been able to access the safe, responsible, skillful use of consciousness-illuminating medicines that have been known and used for centuries.  Finally, through the current renaissance of psychedelics, their wisdom is again becoming valued and available to us in North America.  
Linda carries a deep reverence for psychedelics as sacred teachers and healers.  She is dedicated to supporting people as they connect with their inner healer, their inner wisdom and their inner strength to be liberated from limitations and expand their exquisite capacities.  Every individual tending to their personal healing is making a therapeutic contribution to humanity as we collectively transform from being ego-centric into the necessary new eco-centric paradigm of unity consciousness.
Jillian Walsh BSW, MSW
Jillian is a passionate healer who believes in the mind-body connection. She has an extensive background in nursing having worked as a registered nurse specializing in geriatric palliative care for several years before entering into the social worker field. Jillian completed her BSW and MSW while working with high-risk indigenous populations for nearly a decade as a child protection social worker.
She came into psychedelics after her own personal healing work with psychedelics when diagnosed with a brain tumor. Despite grim prognosis from medical doctors she overcame all odds and firmly believes in the power of inner healing. Jillian is now devoted to assisting and teaching others how to access their inner healing capabilities.
Jillian has a certificate in Psychedelics Assisted Psychotherapy with ATMA and from Bradley's training in both level 1- Introduction to Psychedelic Therapy and level 2- Working in a Group with Psychedelics.
Last but not least, Jillian acquired her practitioner's certificate in trauma sensitive focused heart coherence breathing through the Heart Math Institute, as she believes breath is an essential tool to life and has an important role in all modalities with therapy work.
Jillian is committed and honored to work alongside Bradley and team to provide participants with all they require to do the work in a safe, informed and ethical manner.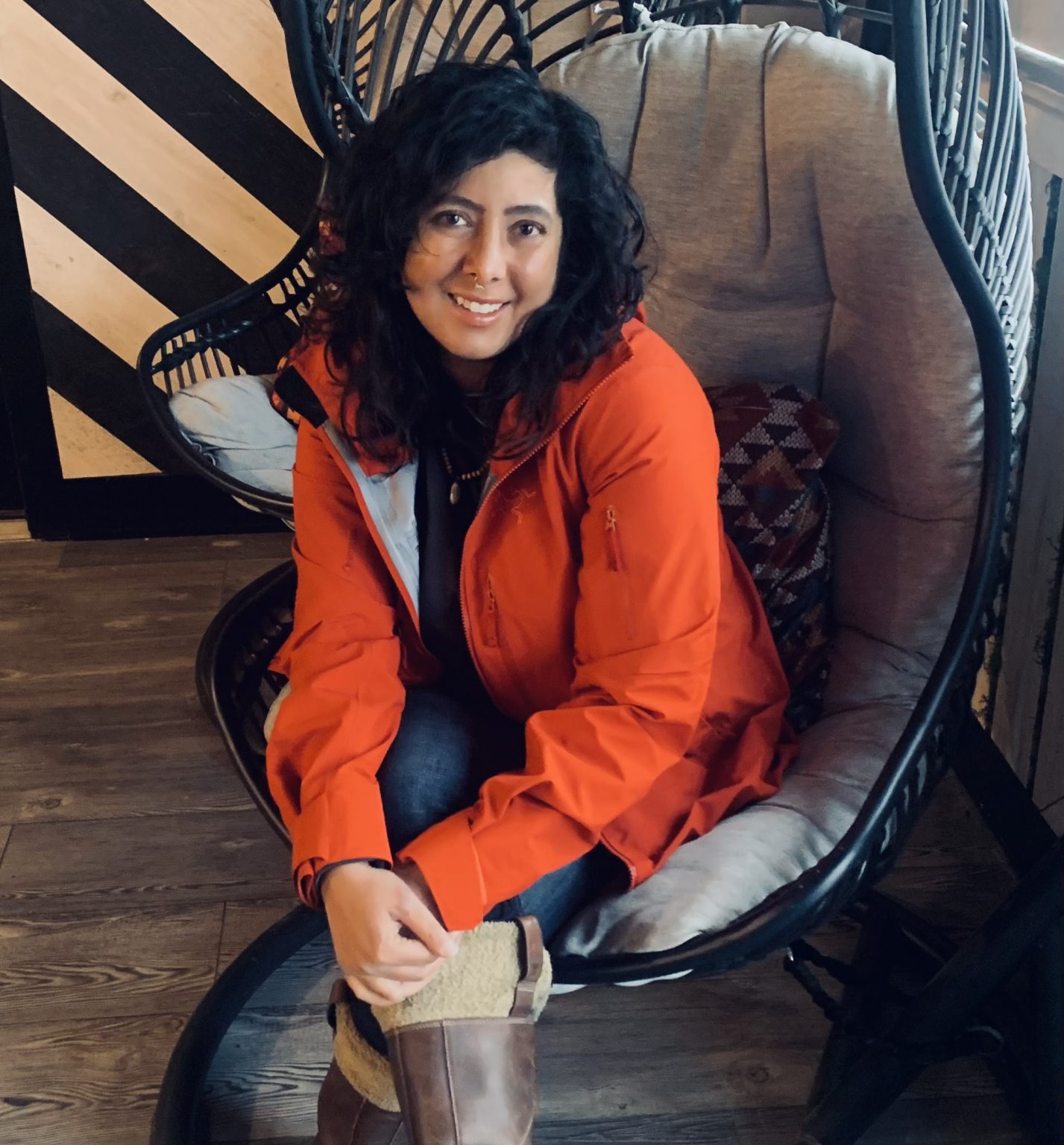 Pritpal Narang
Pritpal (she/her) is a Respiratory Therapist with 19 years' experience working in hospitals. She has extensive practice in respiratory and cardiovascular disease, offering insight into how body systems function while in alignment and when impacted by disease. In addition to technical expertise, she brings a unique perspective to her care, incorporating the mind-body connection, trauma awareness and cultural sensitivity to help people find comfort in her presence and encourage healing. In addition to critical care work, Pritpal has worked and volunteered in sleep medicine and disaster response/third world medical care.
Psychedelic assisted therapy is something that Pritpal has grown to have immense gratitude for as it has led her to much of her own healing. She feels it can be a powerful tool so long as it is handled with great care and respect. As someone who has spent thousands of hours at bedsides of the ill, Pritpal now feels drawn to support people doing work to understand themselves through psychedelic assisted therapy. Knowing what we do about the connection of health to stress and unhealed trauma, Pritpal feels that psychedelic assisted therapy can be instrumental in preventive health.
Psychedelic assisted therapy has offered Pritpal the opportunity to work with different elements that have impacted her life and health. Intergenerational trauma, being a second generation immigrant and her journey with childhood illness have all been a part of her ongoing practice of self discovery that she is dedicated to. She feels that the greatest gift within our own healing practices, is the resulting increase in capacity to offer love to ourselves, to each other and the world.
Pritpal's practice is influenced by education and guidance she has received from many teachers and institutions. In addition to her medical training and its ongoing education, she has continuously immersed herself in learning about how to connect and heal as humans. Early on, Pritpal received training to work with people on the autism spectrum. She holds certificates in Mindful Living, Race And Racism in Healthcare, Trauma Informed Practice, Biology of Loss/Impaired Attachments, The Hungry Ghost Perspective on Addiction, and Psychedelic Therapy from Phoenix Academy.