Introduction to Psychedelc Therapy
About the Program
Our Level 1 Training is an extensive two-part program working with psychedelics therapeutically.
The first part is an online, 100 + hour program comprising modules on all aspects of the psychedelic experience.
The second part is an 8 day residential retreat. The program includes all the essential documents, forms, and protocols needed to begin a practice.
Registration Details
The
Psychedelic Therapy Level 1
online course is a
prerequisite
 for our retreats and can also be taken on its own as a stand alone learning experience as a deep well of knowledge for those who wish to self study. The cost of the course is deducted from the total cost of the retreat.
The total cost of each retreat is listed on the page "Training Retreats", and includes accommodations, meals and the training itself. After you have enrolled in the course, a non-refundable $900 deposit is required to reserve your spot in the retreat.
Step 1: Enroll in the Psychedelic Therapy Course
To take the course as a pre-requisite for a retreat, please first enroll in Psychedelic Therapy Level 1 to access the registration.
Visit the Course Details page to learn more about the course and preview a unit.
Step 2: Register for a Retreat
After you have purchased the online course, you will have a Phoenix Academy account.
You may then login to your account and visit the Level 1 Registration page where you can fill out our questionnaire to start your retreat registration process. 
Once your registration is confirmed, your course purchase will be deducted from the cost of your retreat.
Program Details
Level one Psychedelic Therapy  teaches you best practices in working with clients and co-therapists from initial contact to integration. We teach innovative stacking protocols that can mediate and curate an experience for your client. You learn how to work with and combine various substances with safety and skill. We show you how to use and maybe even experience some of our highly effective stacking protocols. 
To understand the importance of establishing intentions, you are encouraged to set your own for your work at the retreat. Through this you gain an understanding the power of intention.
We demonstrate effective interventions, including somatic, emotional and therapeutic, and how to incorporate a spiritual approach into your work. You will understand this work inside and out, as a client and as one who holds space. Individual and group integration practices will also be modelled. Each participant will be evaluated and given a certificate at the graduation ceremony. Receipts for training are available after the retreat.
After you register, install the Signal messaging app. We create your cohort group as long as possible before the retreat to build the container for the retreat. We also have Zoom calls with you and the cohort to build trust and rapport prior to the start of the retreat.
Post retreat, we support you in your integration process and help finding your path.  If you plan to establish your own practice we offer supervision programs. We have a course offering  on how to start your own professional practice. After graduation, you will join our Alumni where you will find ongoing mentoring, nurturing, support and resources. You will also be eligible to become a member of Wounded Healer, which is an expanding international hub of knowledgeable and experienced therapists and a continuing education platform dedicated to best practices in psychedelic therapy. We host conversations for practitioners in need of support, mentoring, supervision, peer support, integration, and trusted information. 
Learning Experience Leader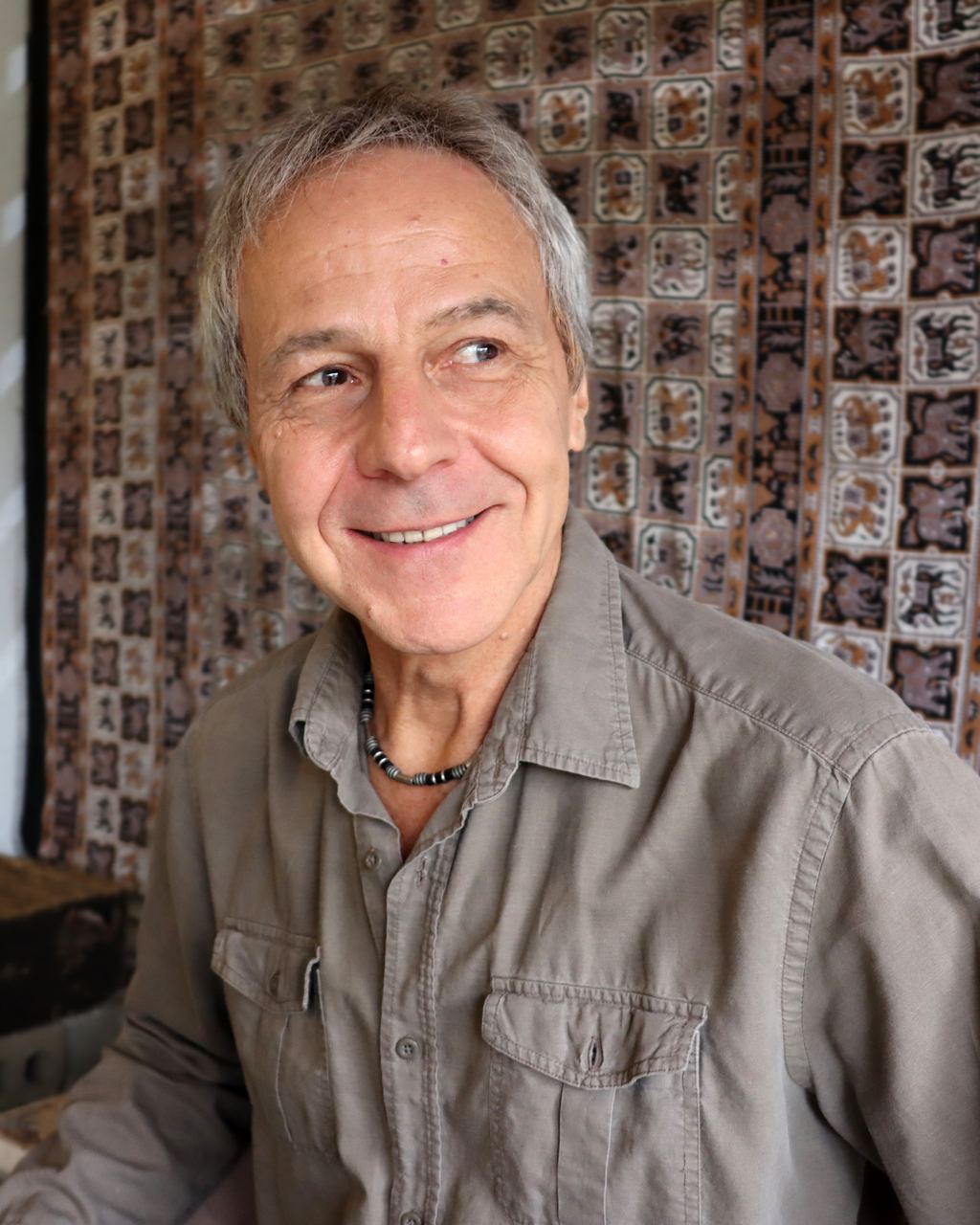 Bradley Foster MA
Bradley Foster has a background in education and was a psychotherapist for 15 years with a practice focused on leadership, and creativity. He trained at the Gestalt Institute in Toronto and has a BA from McGill and a Masters degree from the University of Toronto. He is the founder of the Toronto psychedelic society and organizes monthly meetings for the psychedelic therapy interest group. He has overseen the treatment of several hundred clients.
With Melania Lumezanu, we co-created many very effective treatment protocols. Mela and Bradley have been training therapists in their clinic in Toronto since 2018 and created the Chiron Academy in 2020 to bring this training to the world. They parted ways in 2021. Phoenix embodies Bradley's philosophy of training. Together with our faculty, we bring clinical knowledge, deep emotional work, spiritual healing, and somatic therapy.
For those interested in Mela's offerings, please see Chiron Academy for more information.