---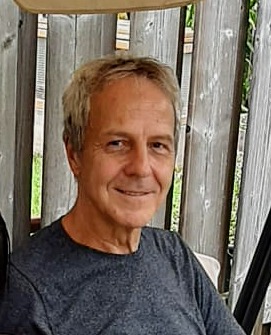 Bradley Foster MA
Bradley Foster has a background in history and education and worked as a psychotherapist and a coach for 15 years with a practice focused on leadership, and creativity. He trained at the Gestalt Institute in Toronto and has a BA from McGill and a Masters degree from the University of Toronto. He is the founder of the Toronto Psychedelic Society and organized conferences, webinars, and meetings for the psychedelic community. He has personally overseen the treatment of several hundred clients and trained many excellent therapists.
With his then partner Melania Lumezanu, they co-created many effective treatment protocols. Mela and Bradley trained therapists in their clinic in Toronto and created the Chiron Academy in 2020 to bring this work to others. Mela and Bradley parted ways professionally in 2021. The result for Bradley was Phoenix, which embodies and exemplifies Bradley's philosophy of training and collaboration with others. For those of you interested in Mela's offerings, please see Chiron Academy for her offerings.
Bradley believes psychedelic therapy can heal our deepest wounds when done with gentleness, safety, awareness, and intention. His grounded spirituality, rooted in the here and now, holds space for what ever appears during treatment. His goal is to share his knowledge and learning with others so we can all develop our own style and practice. He also encourages a healthy exchange of information and has created channels and networks of Chiron and Phoenix graduates to support and connect them.
Bradley is committed to diversity; with the support of the Nikean Foundation that offers scholarships to therapists in underserved communities, he is bringing healing to all communities. He stresses integration as the most important part of treatment to continue the healing process.
---
Liz Rezo BCYC, MACP
Liz has a background in child and youth care working with families, infants, and children with diverse abilities.  She has a degree in child and youth care where she chose to specialize in the early years stream.  She spent 11 years working as a family support worker and infant development consultant learning the incredible importance of attachment in these early years of life.  During this time, she also began to study attachment trauma and attained a masters of counselling psychology degree.  
Liz has been in private practice, Mind Body Psychotherapy Inc. for 7 years specializing in attachment based somatic therapies (EMDR, Mind-Body Attunement Therapy, Compassionate Inquiry, psychedelic psychotherapy integration) all aimed at healing dissociative emotional distress. She believes in targeting the root cause of mental illness (attachment trauma and shock trauma).  She specializes in uncovering the roots of emotional pain such as anxiety, depression, and post-traumatic stress; as well as, physical pain such as chronic pain and illness. Liz also works with veterans and retired RCMP with complex PTSD for the last three years, and refined therapies for first responders in her own practice.   
The last two years she has added the study of psychedelic psychotherapy into her practice learning from Bradley and Mela the benefits, skills and essentials of working with clients in this realm of psychology.  Liz believes psychedelic psychotherapy can desensitize/heal accumulated trauma allowing the mind to learn (make sense of the past) and thus post traumatic growth to happen.  She emphasizes the importance of preparation and integration as part of this therapy; without these essential components, the benefits can be missed or lost again over time.
Liz is honoured to continue on her journey with Bradley passing on her knowledge to others.  She is a life long learner and gains/learns as much as she gives in trainings.  Liz regards her work as a great privilege and appreciates the opportunity to walk alongside her clients and apprentices, working in partnership with them to support them in their journey.
---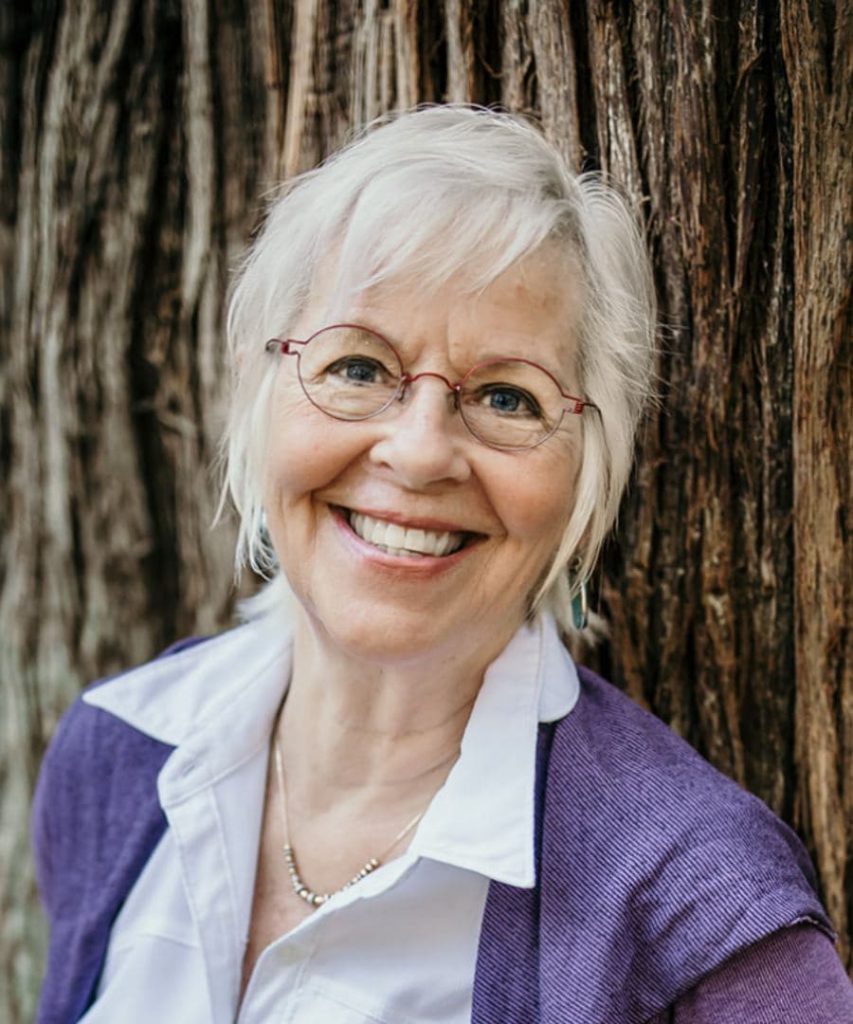 Linda Nicholls
Linda Nicholls is an elder, serving as a guide in transformational circle work for more than thirty-five years in North America and internationally. She has worked intimately with people of all ages and cultures leading energetically engaging and relational programs that focus on body, breath and energy training; conscious breathwork; psychedelic and other peak experience integration; shadow exploration; communication skills; sexuality; grieving; defining boundaries; conscious alternatives to depression; reviewing and renewing relationships; guiding teens and youth into their adulthood, and more.
Linda is an unabashed student of life who enjoys exploring the vast variety of the wild and wonderful ways of being human. She wholeheartedly believes that the therapeutic use of psychedelics is a precious resource for individuals and humanity to undergo the deep cultural therapy so urgently needed. See Cultural Therapy and the Dream of the Earth by Bill Plotkin
Her initial interest in psychedelics was stimulated by the devastating loss of her beloved son Jeff who died of a drug overdose when he was thirty-one. She wondered what was so compelling and then fatally addictive about going into non-ordinary states of consciousness. What longing was so excruciatingly deep that he suffered and then died in his quest? Linda's sense is that Jeff, as well as myriads of others, was seeking to fulfill a profound spiritual longing that ordinary consciousness could not satisfy. She regrets that at the time of his death, almost 25 years ago, she didn't know about the legitimate, phenomenally successful use of psychedelic substances for healing addiction and many of the psychological, emotional and spiritual traumas that we humans suffer with. Linda believes that Jeff could be alive today if he had been able to access the safe, responsible, skillful use of consciousness-illuminating medicines that have been known and used for centuries. Finally, through the current renaissance of psychedelics, their wisdom is again becoming valued and available to us in North America.
Linda carries a deep reverence for psychedelics as sacred teachers and healers. She is dedicated to supporting people as they connect with their inner healer, their inner wisdom and their inner strength to be liberated from limitations and expand their exquisite capacities. Every individual tending to their personal healing is making a therapeutic contribution to humanity as we collectively transform from being ego-centric into the necessary new eco-centric paradigm of unity consciousness.
---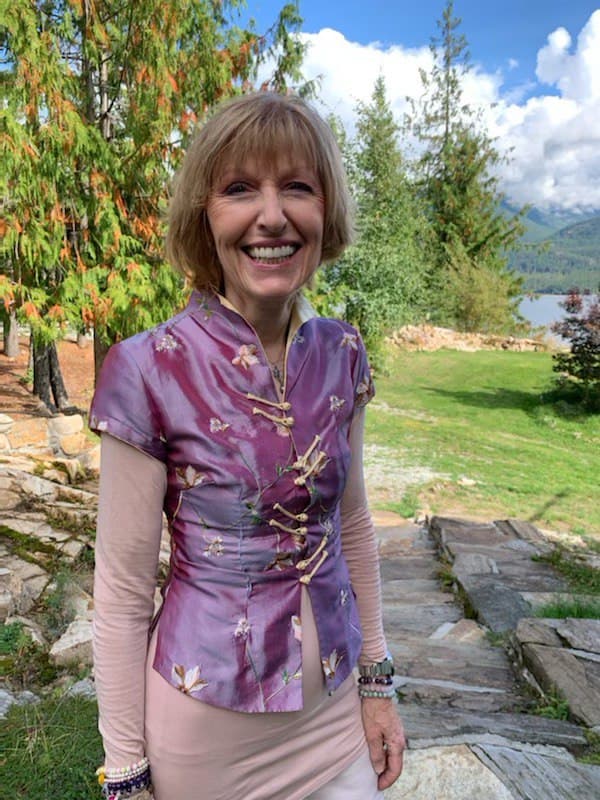 Gillian Maxwell
Gillian Maxwell brings over two decades of experience in the field of harm reduction and drug policy reform, along with a wide and diverse network of colleagues and associates, who value her knowledge and wisdom. She chaired Keeping the Door Open: Dialogues on Drug Use, spoke at conferences nationally and internationally, received a Queen Elizabeth II, Diamond Jubilee Medal for community service in successfully advocating for INSITE (North America's first supervised injection site) to open in Vancouver. She also served on the board of directors of the Vancouver Police Board, AIDS Vancouver, and MAPS Canada.
Currently she is the founder and director of The Sentinel Retreat and Treatment Centre in the Kootenays of British Columbia, which offers cutting-edge transformative practices to realize the full potential of humanity. Gillian appreciates the vital role that plant medicines and psychedelics play in releasing trauma. She has over two decades of experience in ceremonial circles and brings her coaching skills and training together with life experience to provide a safe container, whether working with people individually or in groups.
Gillian is a founding member of the Psychedelic Association of Canada a national organization that educates and advocates for access to all psychedelics as a basic human right. She is featured on the Netflix series Goop Lab on psychedelics.
---
Richard Kay
Over the years, Richard has devoted his considerable energies, time, and resources to skillfully engage groups, individuals and particularly young people, in becoming leaders in the world.
His hospitality training has been put to good use as he was the chef for the Great Peace March across America in 1987, has raised substantial funds for the Greater Vancouver Food Bank, and is an artist and designer for his various hospitality companies. Richard manifests ideas into reality by bringing teams of skilled people together to fulfill on a vision.
Richard brings over 20 years of personal experience working with plant medicines and has been trained by the medicine and his guides to hold space for allowing spirit to manifest in each of us. He is a psychedelic practitioner and integration coach and has actively worked on designing training programs for psychedelic therapists.
Currently he is the founder and director of The Sentinel Retreat and Treatment Centre in the Kootenays of British Columbia, which offers cutting-edge transformative practices to realize the full potential of humanity. Richard is a founding member of the Psychedelic Association of Canada a national organization that educates and advocates for access to all psychedelics as a basic human right. He is featured on the Netflix series Goop Lab on psychedelics.